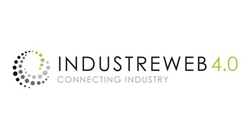 Industreweb Knowledge Base
Captures valuable solutions on machine failure and provides fault solution including notes, documentation, videos and more. Automatically presents specific fault information to Engineers and Operators alike.
Capture valuable solutions to machine failures by linking documentation for each solution, including notes, documents and videos. Monitor your process and display those solutions automatically when faults happen.
Benefits:
Ensure that errors and quality issues get dealt with quickly
Provide Maintenance staff with the solutions as the fault occurs
Features:
Capture valuable solutions to machine failures
Link it to documentation for each fault solution which can includes notes, documentation, videos and more
Triggers documents automatically when they are required e.g. machine failure
Rate solutions so the best solutions become recognised